AIR TOOLS VS. ELECTRICITY: WHAT TO CHOOSE?
Views: 147 Author: PAUL AKRITIDIS Publish Time: 2016-09-06 Origin: Air Block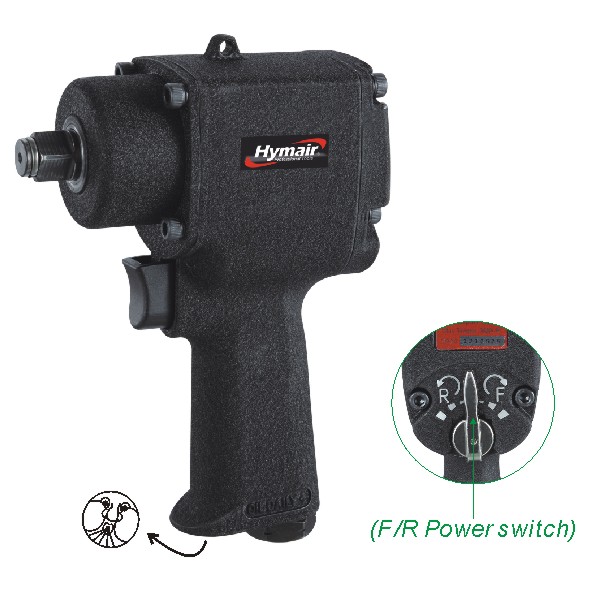 With the lest air tools , always with the support of a proper compressor , we can cover a multitude of applications either in industrial or in home use. In fact there is no conventional power tool without counterpart spiritual, be it drilling , sawing and grinding or polishing, screwing or painting . Below are 3 + 1 good reasons to choose pneumatic tools instead of electric.
Advantage 1: Power & comfort
The air tools, such as saying their name, move the compressed air energy without using motor. This makes them more compact, lightweight and ergonomic, giving more comfort to the operator. Also, due to their compact design can be used multiple times in most small and inaccessible areas with reduced access. If all of the above and add the fact that the air tools are widely agreed -in much more powerful in strength than the corresponding electric, automatically have a very good reason to think about your next purchase.
Advantage 2: Reliability & safety
Pneumatic tools include fewer moving parts than the corresponding electric, so less chance of failure and less regular maintenance (Read here for the proper maintenance of air tools) . We can safely say that it is more resistant tools. At the same time, the fact that it does not run on electricity, it means that the user is not in danger of electric shock due to a fault each time you use them. Finally, these are the only tools recommended for use in areas with flammable or combustible gases, as the air is the only 100% ATEX energy.
Advantage 3: Finance & performance
Particularly in industry, are leading «ENERGY-SAVING» solution, since the electric power consumption is negligible and only relates to the compressor (which anyway is running on other machines of a plant).This, along with minimizing user fees, and gives them a more «ECO-FRIENDLY» character, which is important for large manufacturing industries.
Advantage 4: Speed ​​& Flexibility
A big advantage of pneumatic tools is the fast and easy switching of various tools via quick connect couplings . A sufficient supply of air hose and a quick connector to use a any air tool without having to pull separate power cords, extension cords and multiple sockets.
The conclusion
Having all this in mind, we can easily see that the use of pneumatic tools offer many benefits and should be an important option for the person concerned, be it amateur or professional . Their advantages are flexibility, economy and high yields. Disadvantages are the need for a compressor that supports them.
Finally, keep in mind and something certainly not have thought: In economically difficult times we live where robberies are flare, pneumatic tools are low in the preferences of robbers, and their use requires equipment and infrastructure (compressor, compatible quick connects Mrs. a.), while the resale is clearly difficult.